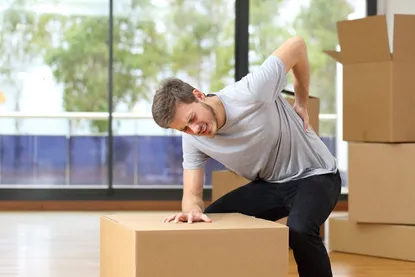 Injuries can occur from many sources. Slips, falls, auto accidents, and more can lead to injuries such as whiplash, neck pain, and damage to the musculoskeletal system. Personal injuries such as these can prevent you from pursuing the lifestyle you desire. This is why we offer leading treatment approaches to address every type of personal injury and get you back in motion.
When Should I Seek Personal Injury Treatment?
Personal injuries do not always manifest with pain right away. Unseen injuries may fail to manifest for days or even weeks after the event, so it is prudent to be evaluated by a professional and fix any issues before they interfere with your comfort and mobility. Seek treatment any time you experience an accident or event that has the potential to leave behind injury or that causes you ongoing pain and discomfort.
Recover More Quickly
Do not allow past injuries to prevent future progress. Stop spending thousands on approaches that do not work. Regain your quality of life with the comprehensive physiotherapy we provide at Back in Motion. By addressing the root cause of your pain with the most effective modern practices, we help you regain a pain-free life.
Restored Range of Motion
Our multifaceted treatment approach for personal injuries focuses on restoring function and mobility in your body. As a result, we can help you achieve a better range of motion for everything from walking to driving and get you back to your preferred activities of daily life. Let us provide the treatment techniques that put a better range of motion at your fingertips.
Non-Invasive and Drug-Free Treatment
Our physiotherapy approach uses no medications or surgeries to restore, maintain, and make the most of your mobility after a personal injury. Our various methods offer comprehensive care and maintenance and restore your strength the right way – With big picture dedication to effective treatment.