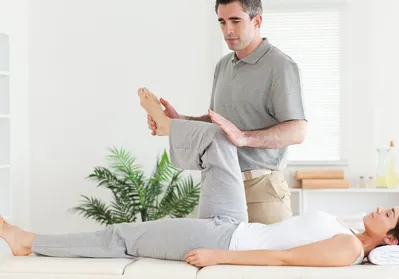 Chiropractic Care
Chiropractic care refers to the use of stretching, exercises, adjustments, and diet to align the spine and joints and ensure that they work together harmoniously. This approach is non-invasive and often uses manual techniques to physically restore balance within the musculoskeletal system.
What Happens During a Chiropractic Appointment?
Your first chiropractic appointment will probably consist of a medical history, consultation, and physical exam. Treatment often consists of chiropractic adjustments, during which time, the chiropractor will apply firm, sudden pressure to specific joints in order to restore alignment within the spine. In addition, they may do any of the following:
Provide advice regarding diet
Suggest exercises for you to do at home
Heat or ice treatment
Massage
Scheduling of follow-up appointments
What Conditions Does Chiropractic Care Treat?
Chiropractic care is appropriate for treating a wide array of painful conditions and illnesses. Some of the conditions your chiropractor may be able to treat include the following:
Muscle Tightness
Degenerative Disc Disease
Repetitive Strain Injuries
Muscle Strains
Whiplash
Tendonitis
Plantar Fasciitis
Running injuries
Osteoarthritis
Nerve Entrapments
Ligament sprains
Postural Issues
Tension Headaches
And More